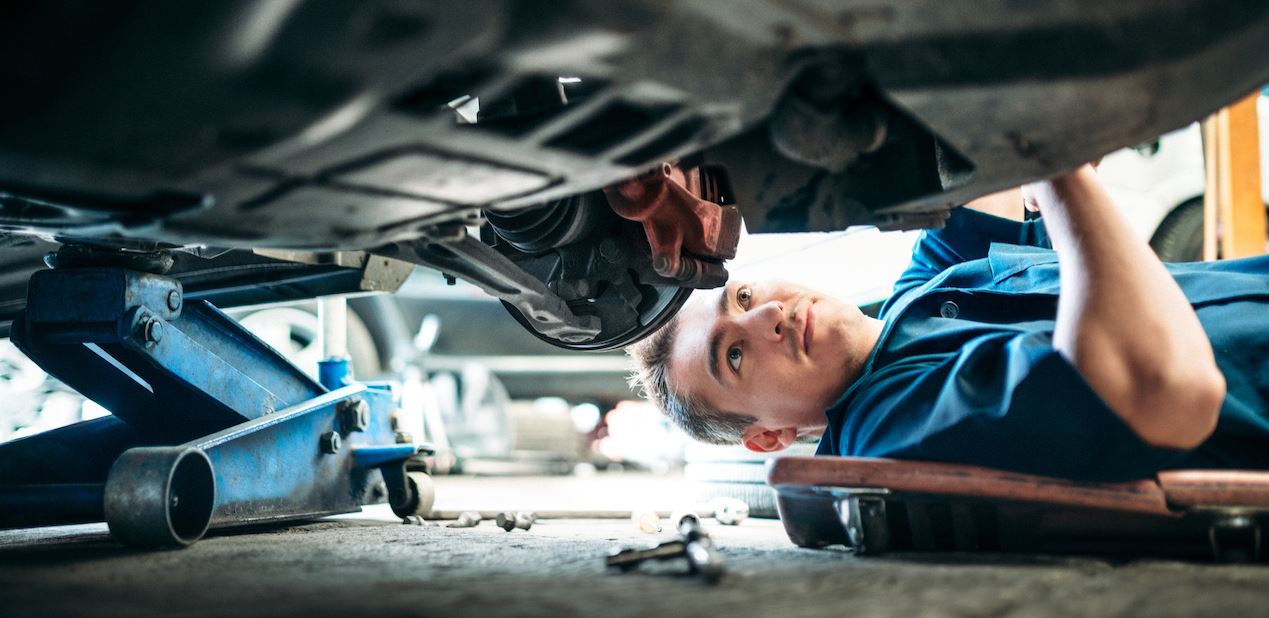 How Well Do You Know Your Vehicle?
Knowing when to bring your vehicle in for auto repair Key West can be a challenge, especially if time has gotten away from you and you've simply forgotten about it. We understand that you're busy, and we want to help you make the most of your Jeep Florida by giving you the highest level of service possible. Our team of trained technicians has access to the right parts and accessories for your vehicle, so you can either order them to do it yourself, or you can trust us to take care of your car's needs.
Most Common Service FAQs
For Dodge repair Key West, you can count on our team of technicians for the best level of care. We know your vehicle inside and out, can provide you with a direct line to the OEM, and have access to everything needed to get the job done. Should you bring your vehicle in? Have you noticed strange behavior? Read our most common frequently asked questions to see.
How can I tell if my brakes are wearing too thin?
Your brakes are quite possibly the most important safety feature because they prevent you from having a collision by stopping your Chrysler Florida when you need to, but there are signs that something is up. Your brake service Key West may be due if you experience any of these when applying the brakes: grinding, squealing, slow to respond or spongey brakes, and pulling to one side. It is best not to let it get to this point, so be sure to keep up on routine maintenance to avoid mishaps.
Do I really need an oil change? Can I skip it?
It's absolutely imperative to get routine oil changes for your vehicle. The oil is the lifeblood of your engine, and it provides lubrication to the working parts to prevent friction, which causes overheating. It also carries debris and foreign particles away from the engine. If it isn't removed and replaced with fresh oil, it breaks down to a varnish-like consistency and can cause serious, expensive damage.
Can I used aftermarket parts in my car?
Aftermarket parts are advertised as being one size fits all, but would you want the same parts that go into a Dodge Dart to be inside your Ram 1500? By using genuine MOPAR auto parts Key West, you are getting the best level of support and the most bang for your buck. Speaking of money, our team knows that it can be tough at times, and our auto parts specials can help you save on anything from tires, oil filters, brakes, batteries, or even wiper blades. Just keep checking back to see what's on sale.
Are there signs that warn me about my alignment?
If you've noticed that your Ram Florida is steering toward one side of the road when you let off the wheel, or you've discovered shaking when going above a certain speed, then it's a good indicator that you need to have it checked out. If you have new tires put on, you'll have an alignment, but if it's been a while, you should contact us for an appointment.
I've noticed strange electrical behavior; is it my battery?
The culprit could also be your alternator, which is why it's best not to take a chance by waiting it out.
Why are tire rotations such a big deal?
Tire rotations help you avoid unnecessary costs by protecting your investment. When you buy new tires, their tread depth is ideal, and as you drive on them, they become worn. Sometimes, if your alignment is off, or some other factors occur, you can have the risk of uneven tread wear, which is where the tire rotation comes into play. We suggest this be done every oil change for optimum results.
I see a light on my dashboard; is it serious?
The only surefire way to know why your vehicle's warning lights are on is to bring it in for a car service Key West. Our team can run a quick diagnostic test on it and see for certain how serious it is for your vehicle. Most of the time, however, you can find the answers in your owner's manual. Often, it's a warning for low tire pressure, which you can have taken care of on your own, or telling you that an oil change is due.
Where Do You Go Next?
We know that you love your Dodge Florida, and here at our dealership we keep a healthy stock of auto parts Key West, so you can get the right products for your car repair Key West. If you don't like to do it yourself and want our team to handle it, you can set up an appointment on our website, by calling, or by visiting us the next time you're nearby. We know that you have a lot on your plate, and we're ready to help you make the most of your time.
We can help you stay on task, give you the right kind of support for whatever your lifestyle may need, and provide you with the parts and accessories that you want for your vehicle. If you have questions, feel free to reach out to us today for the answers. We've been trained to work on your vehicle, so why trust an independent shop? We carry the parts your vehicle needs, whether it's a Ram, Chrysler, Jeep, or Dodge model.
Contact us today for more information or to set up an appointment.
Ask a Service, Repair, or Maintenance-related Question
Make an Inquiry
* Indicates a required field